PRAG REALTORS Your Gateway to Success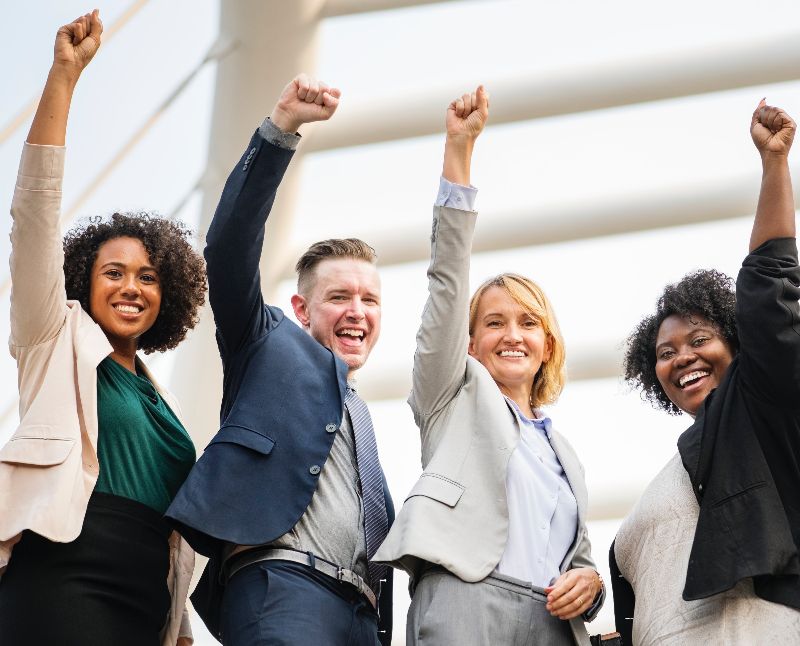 The most important decision a Realtor® will make is selecting a brokerage to work with. PRAG Realtors is a one-of-a-kind boutique brokerage, offering exceptional opportunities for career advancement to new and experienced Realtors®. It's important to consider a number of factors and ask the right questions when considering a brokerage. Here's some detailed information about us that makes it very clear: PRAG Realtors is truly committed to nurturing your vision of success until it comes to life.
A Boutique Firm
The competition that floods a local market can be difficult for a new agent, even with corporate training. If you're lucky enough to be mentored by a rock star agent, you may surface stronger than when you started and competition may turn out to be a good thing! With boutique brokerages, it's a team effort, not a lone wolf scenario.
When we bring an agent onboard, we have full transparency with regard to our values and how we do business. We consider everything we do to be an investment into your career success.
How does PRAG Realtors invest in our Agents?
Our digital presence – More than an "online flyer" – A Lead Generation and Management Platform
This is very important these days. Everybody uses the internet. When you tell someone you are working for a brokerage, they will often cross-reference you on the broker's website. That website should be presentable. PRAG Realtors goes beyond just a website. Our site is built state-of-the art and integrated with powerful digital marketing tools, enabling us to offer all agents:
A fully integrated Broker Enterprise MLS listings website with strong agent profile pages and bios to further enhance each agent's own internet presence and links to their listings.
Agent Websites & CRM platform packages – Build your brand with an online presence on the iHOUSEweb Digital Marketing platform integrated with the Broker's Database. All-in-one content, lead generation and email marketing powered by MailChimp. Lead assignments and your entire pipeline easily managed on the go with Turboleads CRM mobile app.
Special pricing negotiated by PRAG Realtors make it affordable for even the newest agent.
In-House Operations Specialist to make it all work together and support your marketing and lead management efforts.
Every month: a done-for-you Blog, Email and Social Media content campaign complete with follow up call scripts and campaign calendar to initiate warm and cold follow up calls
NO Fees
PRAG Realtors never charges a desk fee, copying charge or insurance. EO Insurance is paid by us. Rather, we invest in the Agents that represent the PRAG Realtors brand in the marketplace.

Our Facilities
PRAG Realtors modern, spacious office space is fully accessible to all agents, 24/7, all year round, with the exception of some holidays. All agents have full access to desk areas, large and small meeting spaces, and use of PC's and all office equipment. A large, free parking lot is open to all agents and their clients.
"Gateway to Success" GTS Agent Development Program: Training, Mentoring, & Coaching
PRAG Realtors has developed a comprehensive program to develop agents from the first day they are onboarded.
Realtor Board in-house industry training
Weekly training classes with transaction professionals: lenders, title companies, attorneys
Broker sponsored structured coaching programs with nationally recognized Real Estate experts and coaches
Annual Agent All-Day Retreat
Personal mentoring and direct access with Dawn Williams-Bobo, our broker. Dawn works personally with each agent to develop a Goal Statement designed to achieve the goals each Agent has set for themselves.
Structured GTS Agent Development Guide available online, for download and hard copy
Broker Support
As a new agent, you'll have a lot of questions and concerns, not just about how to achieve your goals. Broker support during challenging transactions and tough negotiations is something PRAG Realtors agents can rely on. Getting a timely response from your broker when you have a question or concern is a reasonable expectation. It all comes down to client satisfaction and making the deal happen for them. Dawn is committed to this and has taken a "whatever-it-takes" approach in getting her agents transactions to the closing table swiftly and ethically.

Our Reputation
Our more than 20 years of experience in Broward County has proven to speak for itself. PRAG Realtors has strong partnerships with municipalities, townships and large local corporations for the acquisition and sale of properties throughout South Florida. We also work with local affordable housing agencies, teaching seminars to bring the dream of home ownership to life for 1st Time Homebuyers. We are proud of our collaborations with local non-profit organizations that serve this population living in South Florida.

Commission Structure
We individually discuss and negotiate commission with each agent. We offer opportunities for mentorship program with override compensation and other bonus structures. Newly licensed agents are also eligible for our Tuition Reimbursement bonus program.
If you're ready to work with a Broker that shows commitment to the success of their agents with REAL investments…
BOOK YOUR GATEWAY TO SUCCESS INTERVIEW NOW
Interested in becoming a Licensed Real Estate professional in Florida?
PRAG Realtors is a registered affiliate of Gold Coast Schools Referral Program. We are able to offer negotiated discounts for pre-licensing course fees.

Click for PDF download: PRAG Realtors Gold Coast Flyer