PRAG Realtors recently launched a re-designed website and their exclusive new "Gateway to Success (GTS)" Agent Development Program at the first-ever GTS All-Day Agent Retreat.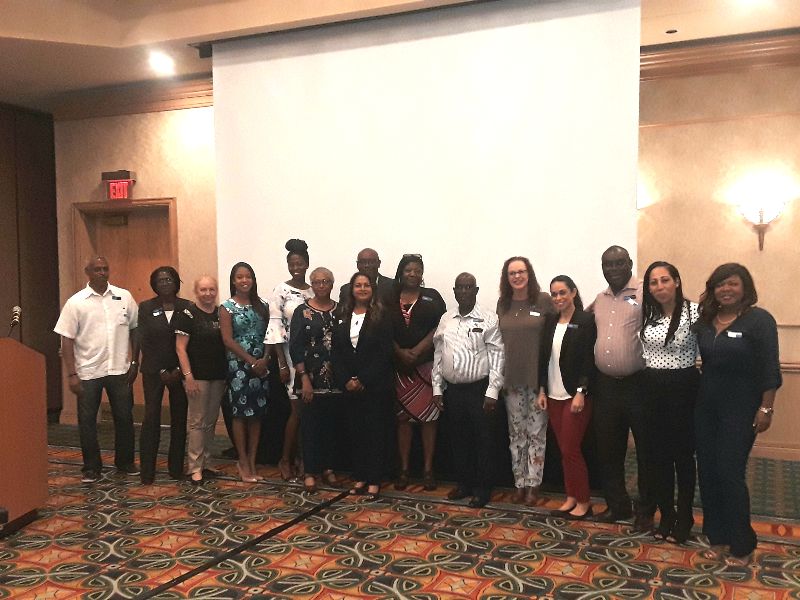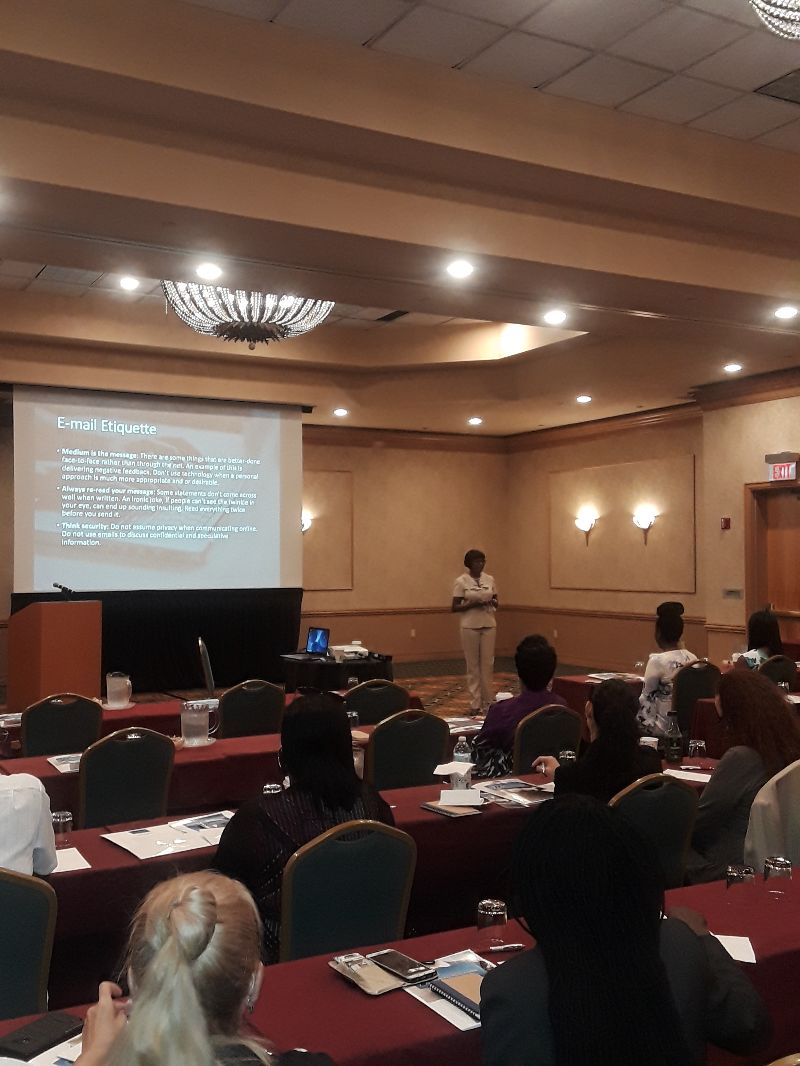 PRAG Realtors Agents, as well as other local agents and industry professionals filled the room on September 20, 2018 at the Fort Lauderdale Marriott Coral Springs Hotel, Golf Club & Convention Center. The first-ever GTS All Day Agent Retreat was the official launch event for PRAG's newest investment into their Agent base, their exclusive "Gateway to Success" Agent Development Program.
Dawn Williams-Bobo, PRAG's owner and broker-of-record, welcomed the attendees and described the event as "the result of being inspired and motivated to create a brokerage where the career aspirations and vision of each agent is nurtured and brought to life." She went on to add, "Today's event is the official relaunching of the PRAG Realtors brand, our digital presence in the marketplace, and a reinforcement of my ongoing commitment to the success of each agent on my team."
Agents received valuable information from a diverse panel of Broward County professionals on a variety of real estate and professional development topics. Elaine Simmons, a Business Lifestyle Expert and the owner of Exclusive Corporate Image, LLC kicked off the day's agenda with "Poised to Impress: Good Advice for Great First Impressions". This was followed by a "coaching power hour" with Real Estate Sales Coach Eric Orland of The Orland Group and James Matarazzo, Division Regional Manager of Gold Financial Services.
The afternoon portion of the event revealed the newly re-designed PRAG Realtors brand logo and a "tour" of the new website layout, which includes features designed to guide both buyers and sellers through what can be an overwhelming process.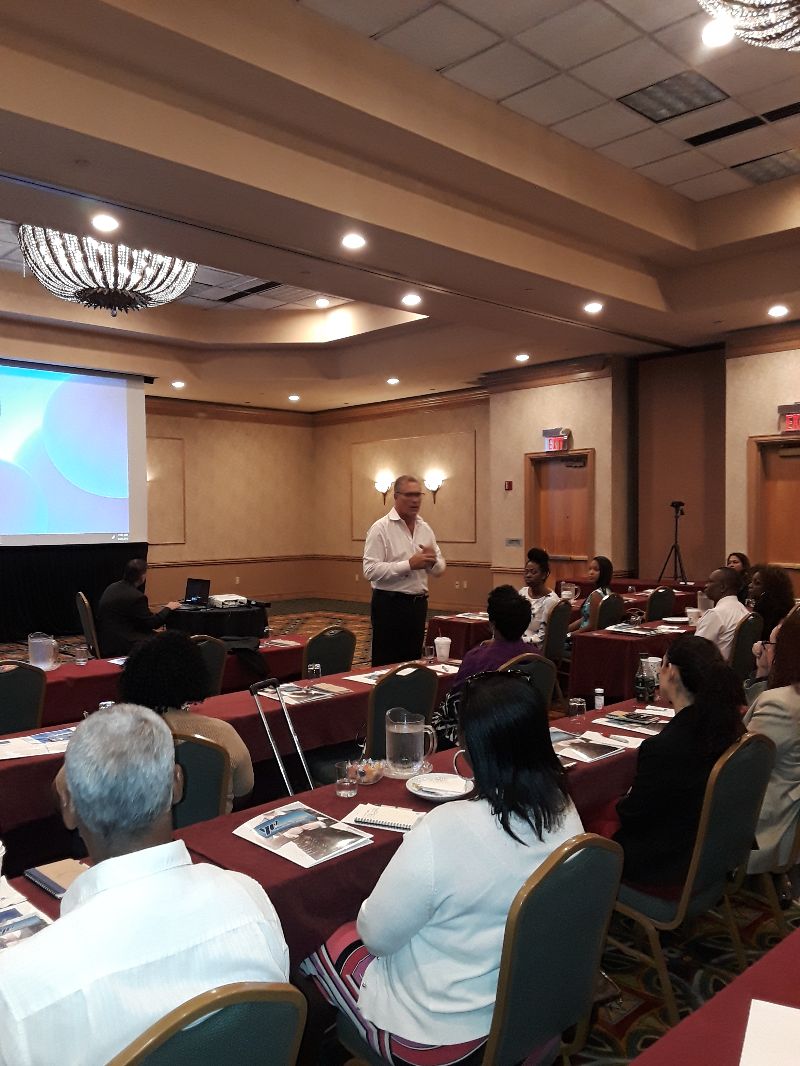 The day was closed out with a variety of additional presentations. Scott Mangione, owner of TT&S Printing, discussed the services that his full-service printing and direct mail marketing company provides, highlighting the success of the unique relationship that has been developed between TT&S and PRAG. Wendy Wilson, a Title Agent representing Town Center Title talked about the steps that experienced agents take to ensure a hassle-free closing experience. Legacy Mortgage was represented by Mortgage Officer Michele Frank, who discussed the many funding avenues that are available to homebuyers in today's recovering market. Rhett Christie, a local Home Inspector with 13 years of experience, overviewed the important features of a comprehensive home inspection and the various requirements buyers need to be aware of. Service America Home Warranty's Business Development Manager, John Bresset, was on hand to talk about the value of a home warranty to both buyers and sellers in a competitive market. One of the most significant speakers at the event was Eric Haynes, CEO of Urban Pointe Developers, the builder of the much-anticipated new town home community in the heart of Broward County, The Crossings at North Lauderdale. Mr. Haynes spoke in detail about this well-designed and affordably-priced family community, and was emphatic in stating that PRAG Realtors is the only brokerage he even considered when he made the decision to forego using an internal sales agent and instead, chose PRAG to represent these properties as the exclusive listing agency. Mr. Haynes added, "we know that PRAG agents, under Dawn's leadership, go the extra mile to make the homebuying experience a positive one for everyone involved."
The Gateway to Success Agent Development program is just one of the many benefits and resources that PRAG Realtors provides to its agents. PRAG Realtors is a team with over 20 years of real estate experience. PRAG focuses on sales and marketing systems that incorporate cutting edge technology and state-of-the-art tools, while maintaining the human element, making it a unique boutique agency. PRAG Realtors enjoy an outstanding reputation with a wide range of clients including investors, government agencies, corporate clients and First Time Homebuyers. For more information about buying or selling a home with PRAG Realtors, visit their website at www.PRAGrealtors.com or call 954-580-0447. If you're an agent seeking a brokerage who will partner with you in achieving your vision for success, please call or email prag@bellsouth.net to schedule a confidential interview.