Full services
Wendy M. Wilson
Town Center Title
1499 W Palmetto Park Rd Suite #109
Boca Raton FL 33486
954-856-5096
wendy@towncentertitleinc.com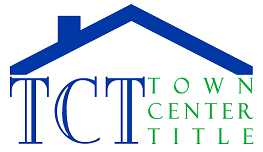 http://towncentertitleinc.com/
We are a full service title agency committed to providing affordable and superior title, escrow and closing services in Florida. Our dedicated and experienced team will accommodate your needs while facilitating a smooth and positive closing experience.
Full services
Rosa Johnson
Town & Country Title Guaranty of Hollywood
779 N. University Drive Suite #202
Pembroke Pines FL 33024
754-245-2598
rosa@tctitleinsurance.com

http://www.tctitleinsurance.com/
Why should you close with Rosa? Town & Country Title has been serving South Florida Over 40 years. Independently Owned & Operated with Fast Local Decision Making. Identifies Problems, Finds Solutions. Financial Strength & Stability. Statewide Closing Services. In-House Legal Department and Title Examiners. On-Staff Attorney For Document Preparation. Lien Searches. In-House Short Sale Negotiator. Mobile Closings. Bilingual Services. 1031 Exchange Services
Full suite of title and closing services
Jean Phillips-Thomas
First International Title
1999 N University Dr Suite 201
Coral Springs FL 33071
Jean.thomas@firstintitle.com
http://firstintitle.com/

First International Title company is the largest independent title agency in Florida. A full service title insurance company offering comprehensive title and closing services to real estate professionals, buyers and sellers throughout the State of Florida. With 30+ From Key West to Pensacola, we work closely with all parties to anticipate their needs, handle complicated transactions, and resolve title issues.
Full suite of title and closing services
Brinni Jackson
Structure Title Services 7401 Wiles Rd #114
Coral Springs FL 33076
954-509-3752
http://www.structuretitle.com/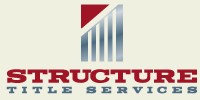 Structure Title Services is located in Coral Springs, Florida, servicing all areas in the state of Florida. Structure Title Services has a bilingual staff to address the diverse population in Florida. This will ensure not only customer satisfaction, but also a mutual and clear understanding between all parties involved in any services conducted. Structure Title Services specializes in purchases, refinances, REO's, reverse mortgages, and short sales.

Brinni Jackson, the President of Structure Title Services, has 15 years of business experience in the industry. Before establishing 'Structure Title Services' in August of 2006, he worked for several attorneys, and still works with real estate attorneys. His expertise and knowledge guides the quality and expertise with which 'Structure Title Services' provides its services